ALMA DE LUCE is a Portuguese furniture brand founded in 2014 by the Costa siblings from France; The two siblings started the brand from the story of their grandfather Antonio when they were together and the family memory passed down through generations; Each product of ALMA DE LUCE is unique in its appearance design and has its own story. Every product is a story;
◾
Picture 1 : PHU CAU
The Phu Cau is an armchair with a strong personality, characterized by a light silhouette. The soft curve of the shell, which designs the armrest and accommodates the soft cushion, highlights the purity and envelope of the foot wood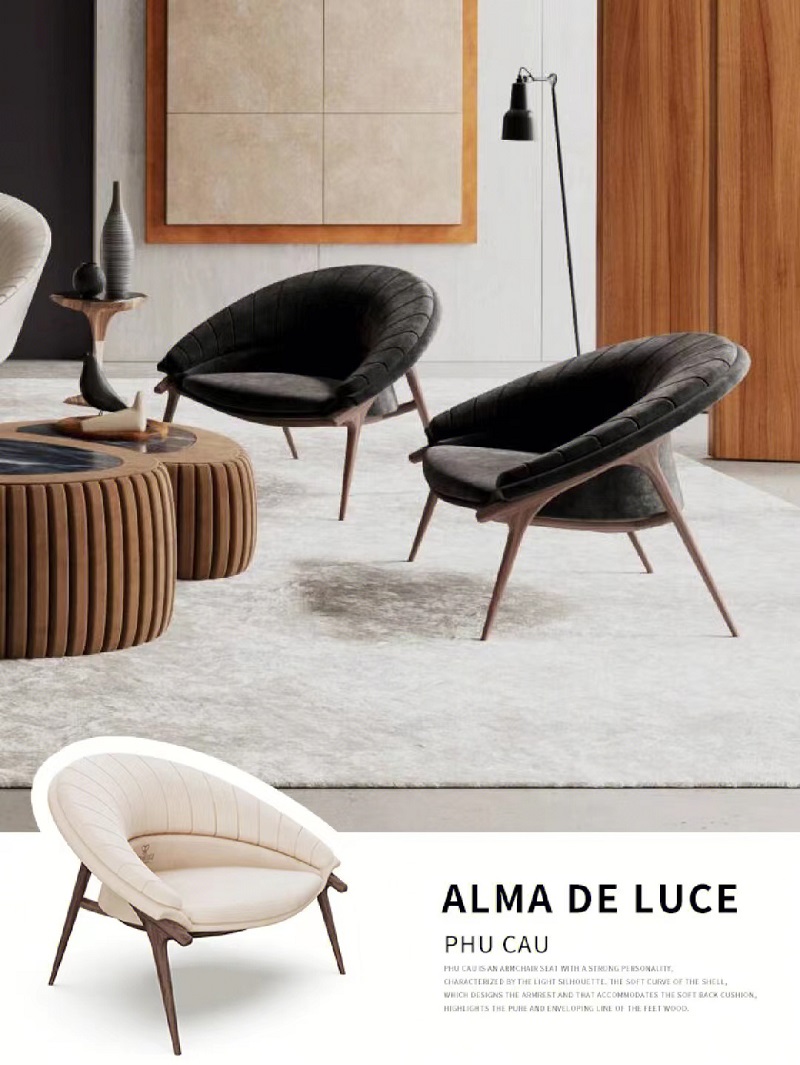 ◾
Photo 2: AMASUNZU
The silhouette of the Amasunzu armchair evokes rich hairstyles, which contain personality and delicate interior Spaces.
◾
Photo 3: HISSAN ARABI
The vibrant HISSAN ARABI armchair, with its fluid and sensuous shape brings cushioned and refined comfort, is accentuated by the walnut construction.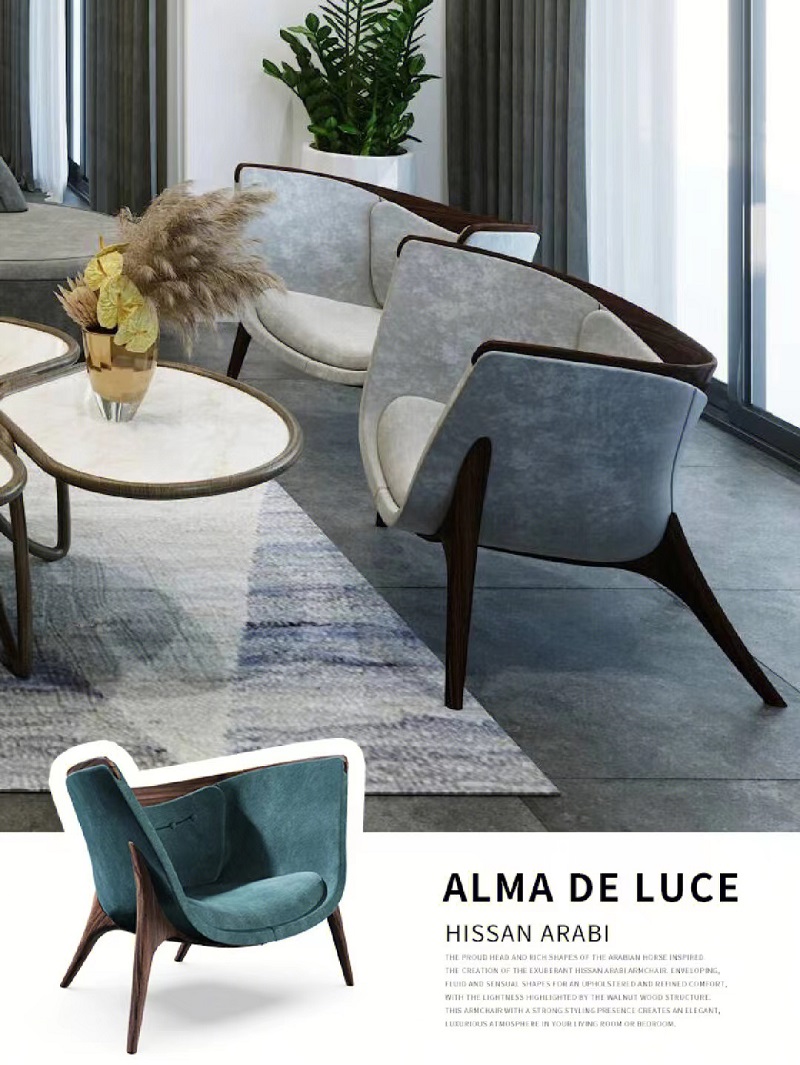 ◾
Photo 4: CINNABAR
The CINNABAR armchair uses one of the most beautiful known techniques: embroidery. Accentuate the detail pattern through lines and polka dot details, down to the walnut legs. Cinnabar armchairs are a great way to inspire the desire to replenish your living room.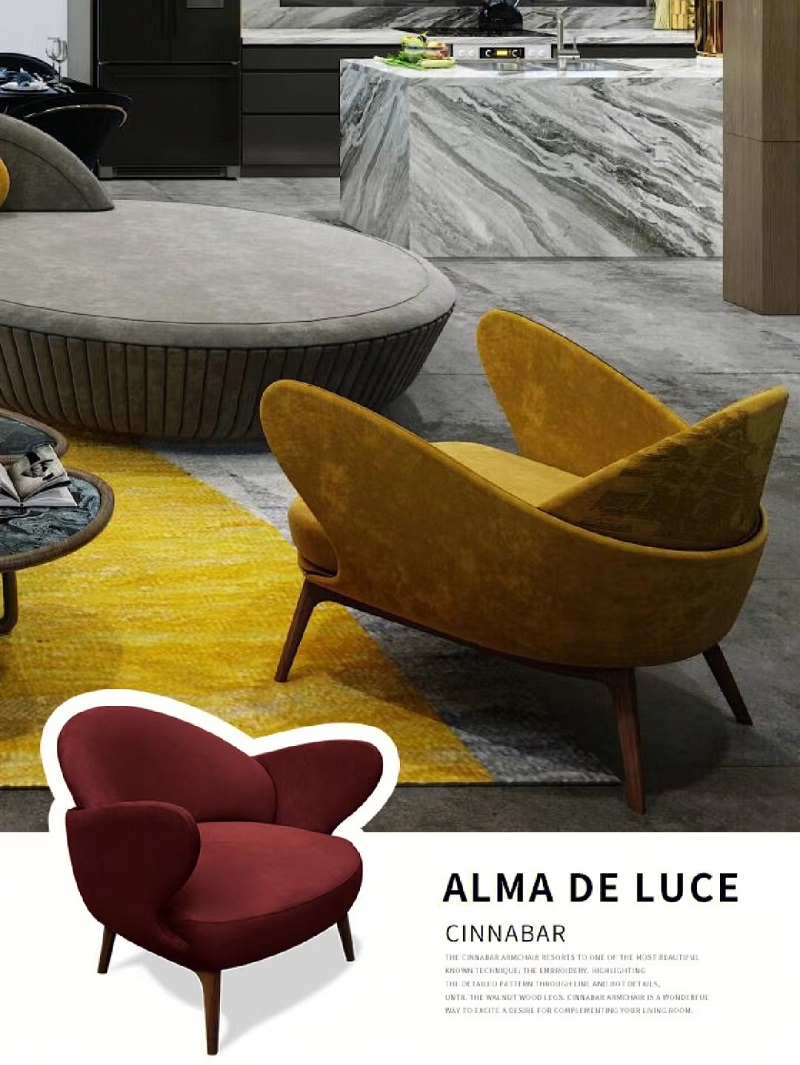 ◾
Photo 5: ANDORINHA
The Andorinha armchair elevates Portuguese culture with a powerful symbol of love and loyalty, and the swallow is an example of all that nature at its best can bring. This armchair boasts incredible handmade woodwork, like a perfect statement of craftsman technique.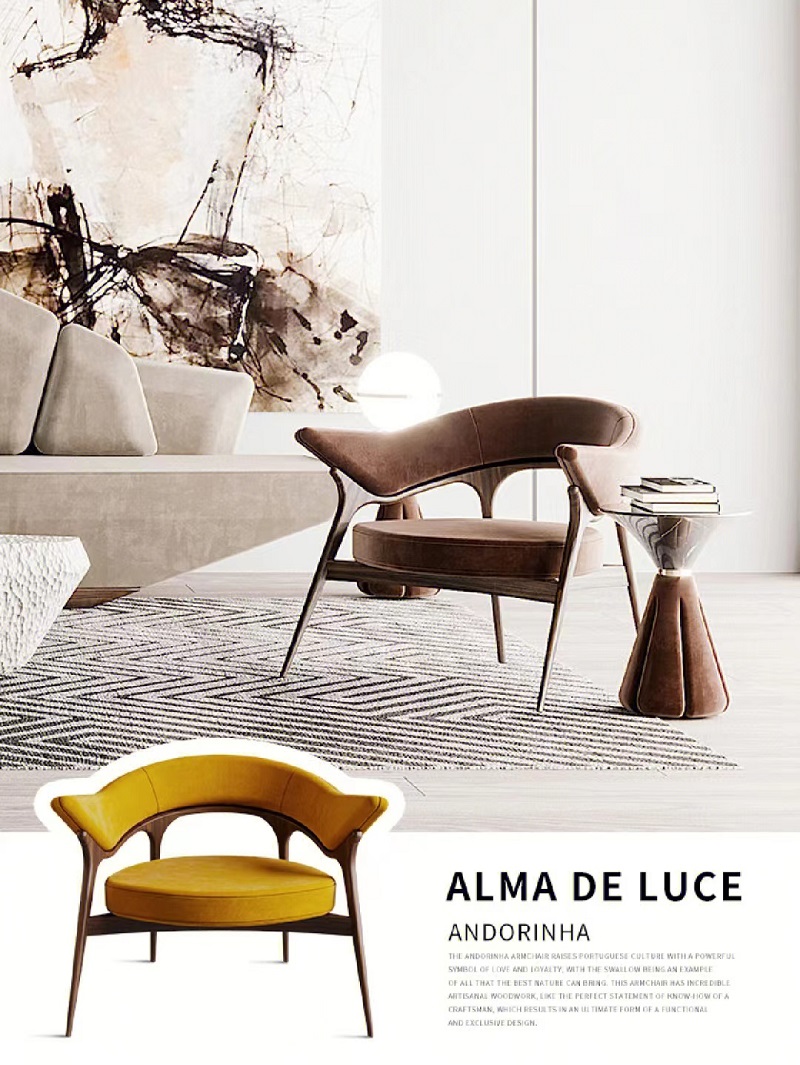 ◾
Photo 6: HARLEQUIN
The Harlequin armchair stirs emotions like a theatrical performance. The unique armchairs are bold, elegant and elegant, offering something radically different in a grey world and uniquely inspired answers to the most unique interiors.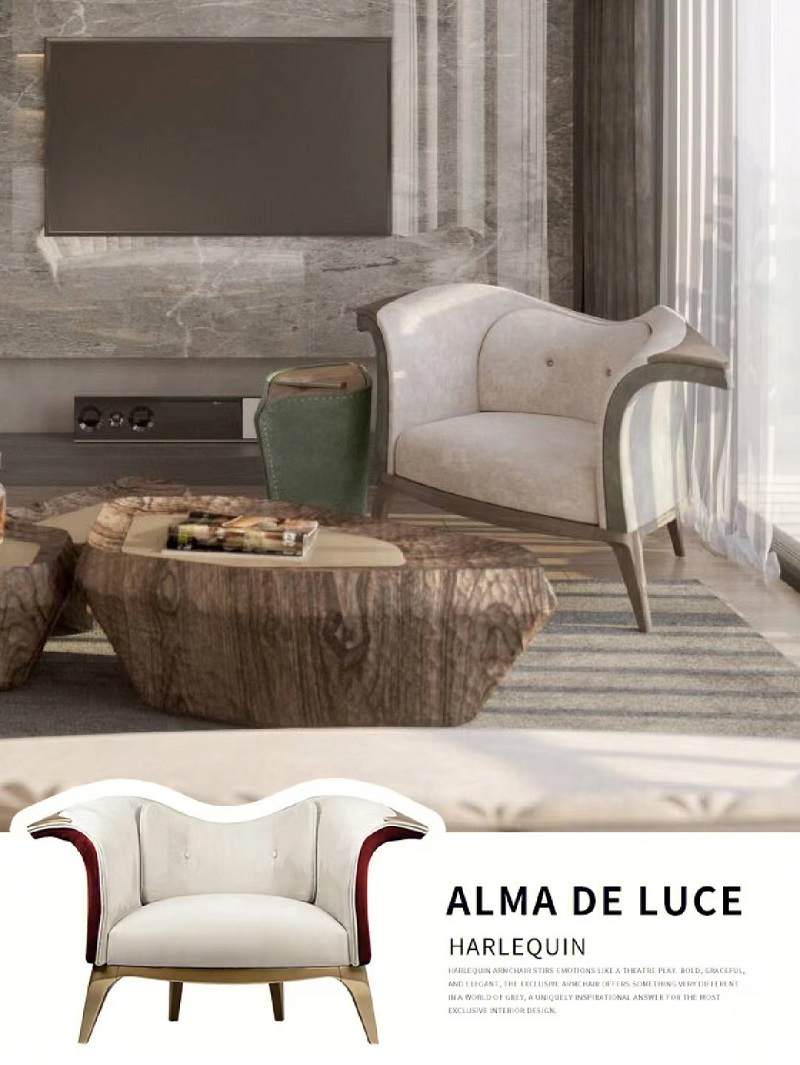 ◾
Photo 7: the MATTERHORN
The Matterhorn armchair is the perfect combination of luxury and comfort. Using only the finest materials such as velvet, brass and carnation, this armchair is perfect for the most modern ambiance.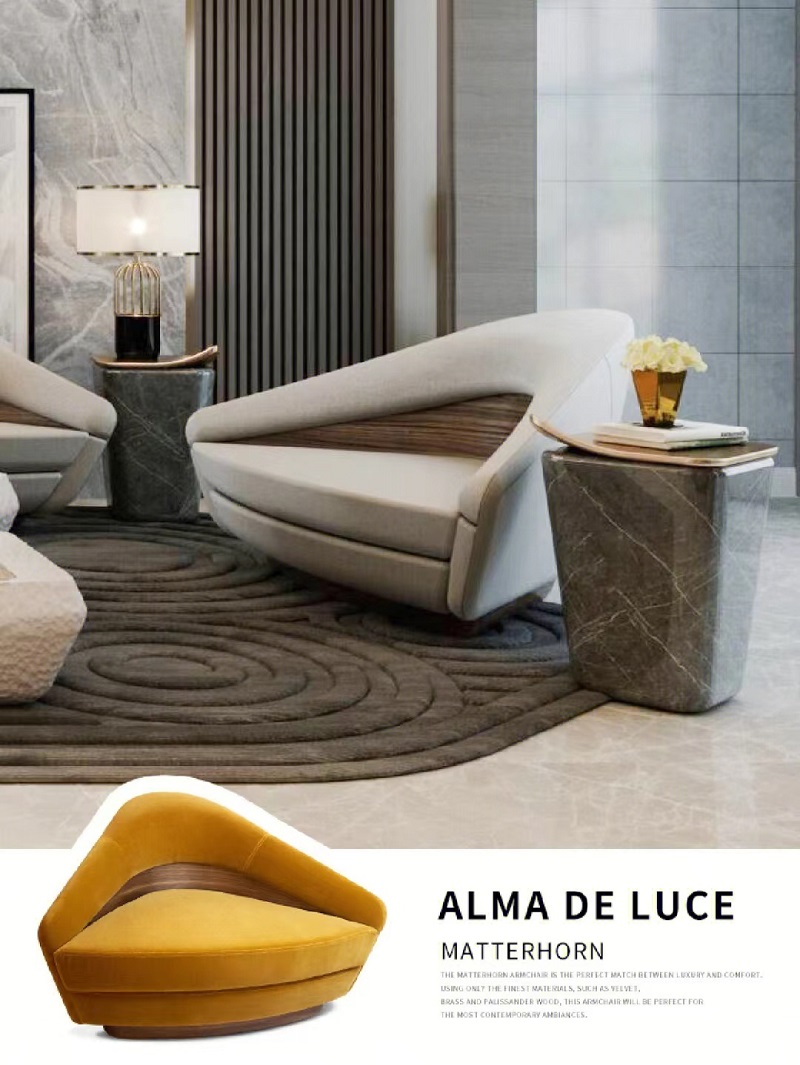 ◾
Photo 8: KHEPRI
The Khepri armchairs are made of solid walnut and embroidered with suede upholstery that perfectly matches the elegant lines of the timeless decor. You can find armchairs in tall and short versions, perfect for different moments.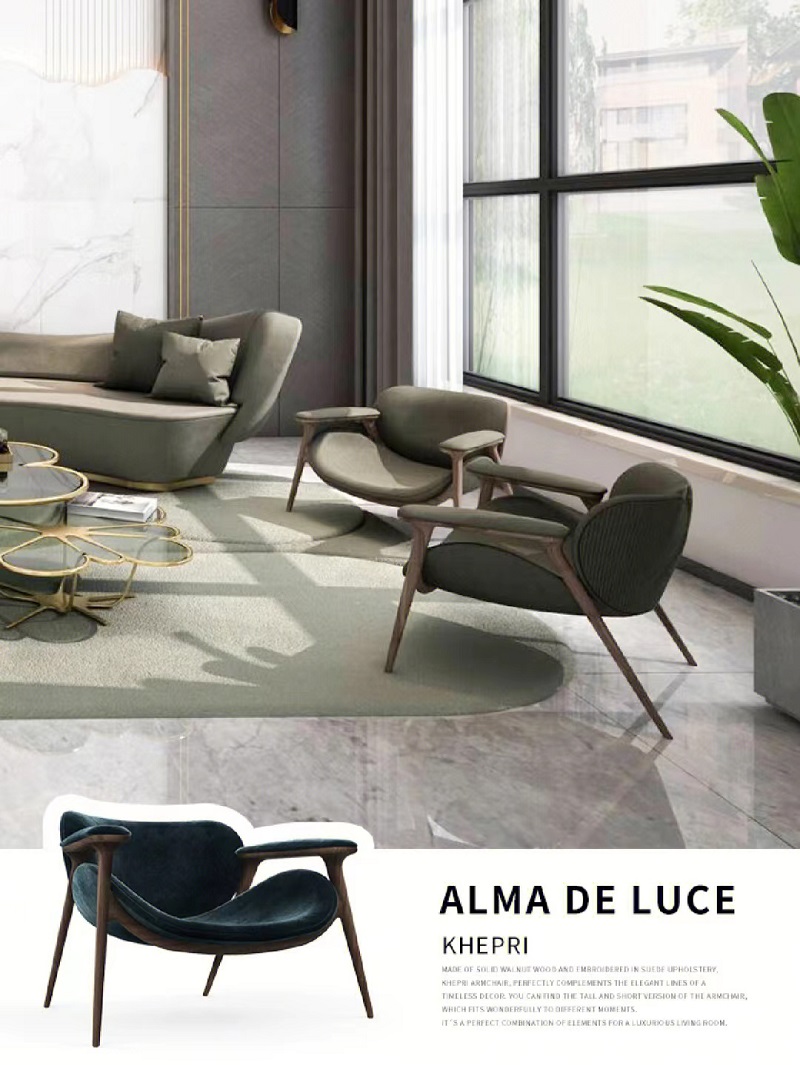 ◾
Photo 9: GHADAMES
This modern armchair fits the midcentury interior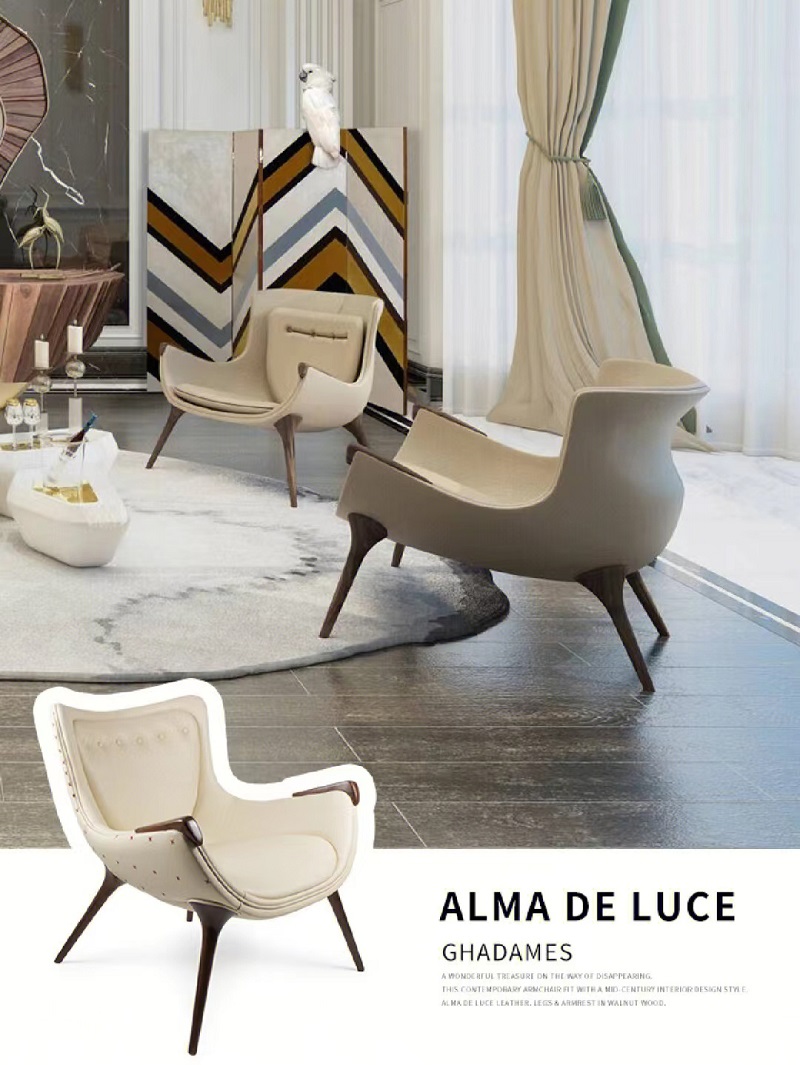 #Customfurniture #Furnituresharing #Furniture #loungechair #Influencerloungechair #niche #Nichedesign #nichedesignerbrand #Portugal
---
Post time: Oct-09-2022